Reputation of Service
The Representation You Deserve
Whether you are looking to buy or sell a home, you've come to the right place. Here on our website you'll find information and resources designed to help you buy or sell a home more effectively.
Buying or selling a home is one of the most important and exciting time of one's life, and we believe you deserve the best representation available. During both the selling and buying process, we'll ensure you'll enjoy the experience while being fully involved and professionally serviced along the way.
Call us today! We can help you get through the home buying and selling process easier than you ever imagined.
Making Dreams a Reality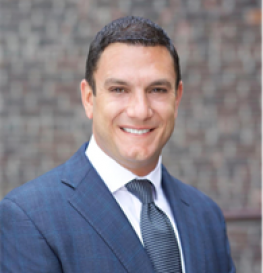 "LET MY EXPERIENCE WORK FOR YOU"
I have been a Real Estate Broker for more than 19 years since proudly joining the Ben Bay Realty Family. I have been successful in this ever-changing market as well as well-versed in every aspect of real estate transactions. My marketing strategy expertise, coupled with my superb negotiating skills, will prove beneficial to both buyers and sellers of real estate. As a result of my expertise, I am a top producer and have closed more than 300 real estate transactions.
Ben Bay Realty Company is celebrating over 60 years in the Real Estate business. In 2009, my partners and I opened our second office in Brooklyn's Bay Ridge community. In 2014 my partners and I opened our 3rd location in Brooklyn's Marine Park / Sheepshead Bay communities. We currently have more than 90 agents working in our Dyker Heights/Bensonhurst/Gravesend and our Marine Park/ Sheepshead Bay office and our Bay Ridge/Sunset Park office. We are also exceptionally active in the Park Slope/Windsor Terrace areas as well as Staten Island.
I look forward to you becoming a lifelong client.
MICHAEL FRAULO